The holidays are coming soon, and the children are getting restless. We come up with ideas and strategies and fun things to keep the kiddos engaged and excited for school.
This principal goes the extra mile.
Really goes the extra mile.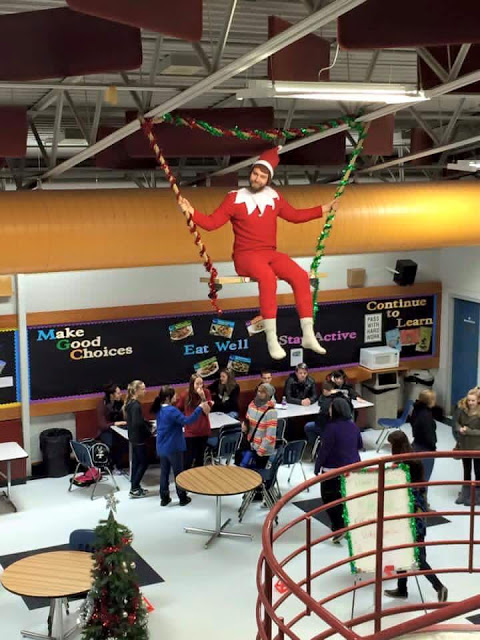 This is Mr. Womack from R.F. Staples Secondary School in Westlock. He's turned himself into a real life Elf on the Shelf and shows up somewhere new in the school every day:)
Here is his Instagram account if you want to follow him and see more of Yukon's antics. Hilarious!