Gratitude is the art of being thankful.
Gratitude is not only the greatest of virtues, but the parent of all others. ~Cicero
Do you ever look around your world and think about all those things that you want that you don't have? I'll be the first to admit that I have.
I wanted to start looking at my life differently. I wanted to start living my life with gratitude. To be grateful for the big things and the small things.
So I created this gratitude jar.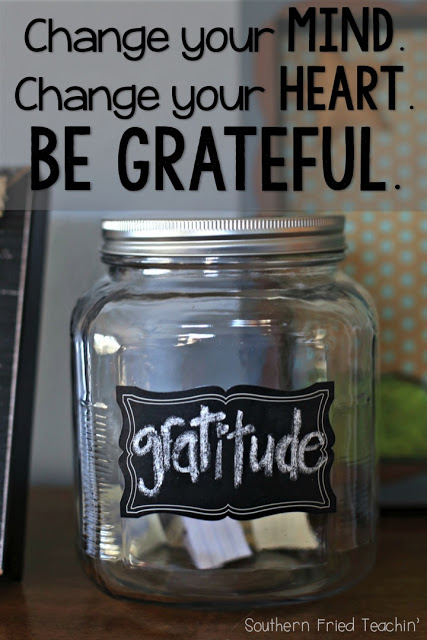 It was so easy to put together! I got a clean jar, a chalk label, and some chalk.
The concept is simple. Every time something happens for which you are grateful for (no matter how small) write it on a piece of paper, fold it, and then put it in the jar.
Read back over your notes of gratitude at the end of the year or when you're having a bad day.
This would be a great concept to introduce to your students in your classroom. You could read all the gratitude notes on the last day of school. What a wonderful way to end your year!
Remember…a moment of gratitude makes a difference in your attitude.