You know what time it is…time to make New Years resolutions! I don't particularly care for New Years resolutions because they never really work. What does work however is setting goals. Setting realistic goals and looking back on them to reflect and evaluate. I've researched 6 different ways you can set goals in your classroom with your students.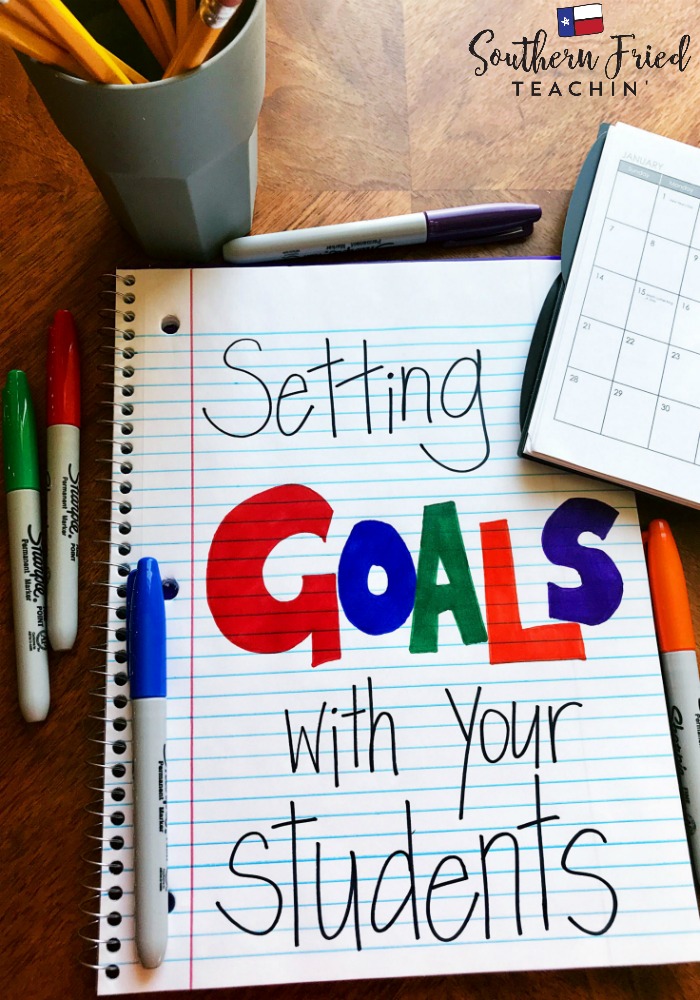 1. Books are a great way to introduce goal setting to your students and make it relevant for them. Comprehension Connection shares some great books and some ideas for goal setting on her blog.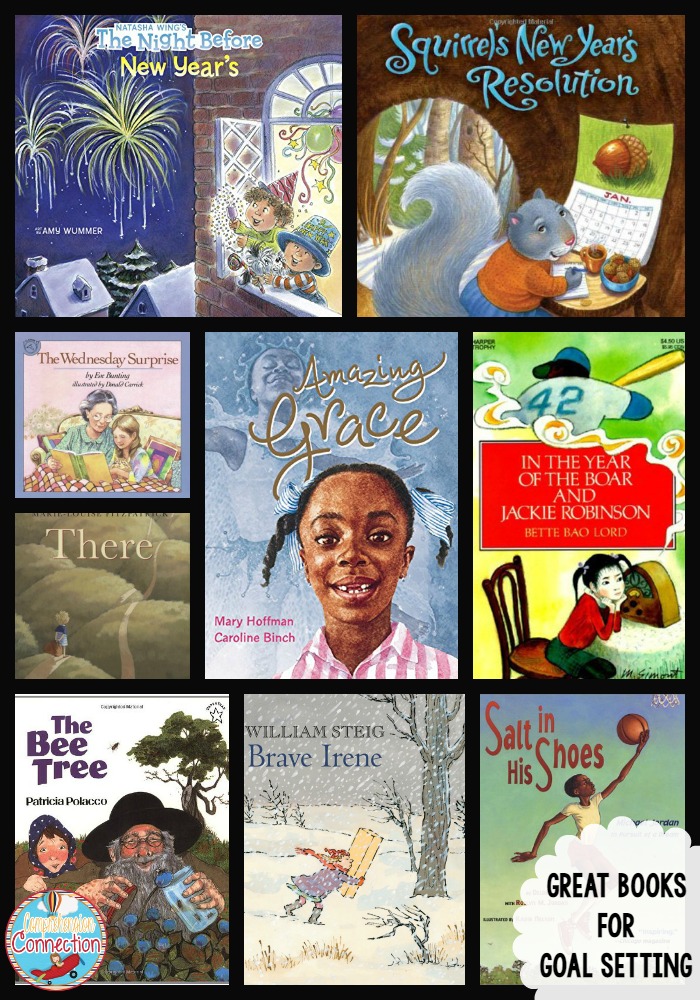 2. Love this bulletin board from School Counseling Files. What a fun way to share students' goals! Just have them trace their hand and write their goals on their hand. It would be great for the students to revisit their goals throughout the year and revise the if needed.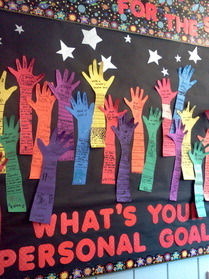 3. Mrs. Ricca's Kindergarten has an adorable checklist for younger students for easy tracking. She provides pictures and simple sentences to cut and paste in the checklist. You could make this be a weekly or monthly goal sheet.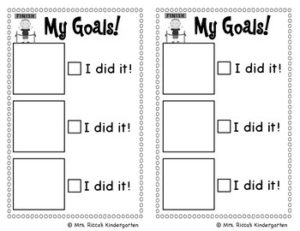 4. Mrs. Wills' Kindergarten shares a student-friendly way for students to share their goals in writing, and it could easily be made into any subject and for any topic. I really like this one because sometimes students have no idea where to start with a goal, and you as the teacher could come up with some simple goals for students to choose from.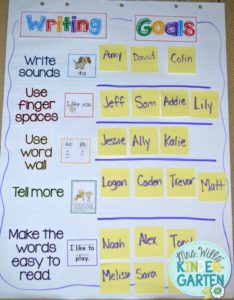 5. Third Grade Thoughts shares how she uses weekly SMART goals. I definitely need to follow how she does them for myself! I really like that she does them weekly and includes rating and reflecting, which I believe are pretty important to teach kids today.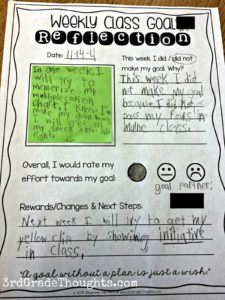 6. My students have always struggled with setting goals (their teacher isn't all that great at it either). I wanted to create something that really made my students really think. I LOVE choice boards. If you know anything about me and the way I teach you know that I love giving my students choice and differentiation. So I created these Goal Setting Choice Boards where students can choose an activity or project from the 9 choices.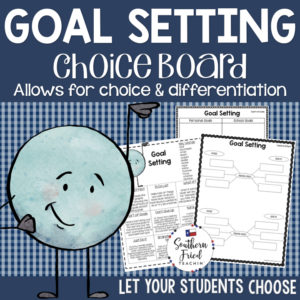 Choice boards are perfect for the flexible classroom. You can have your students do one from each row; give your students with special needs three projects to choose from; have them do them for homework or morning work or during station time. You choose how to use them!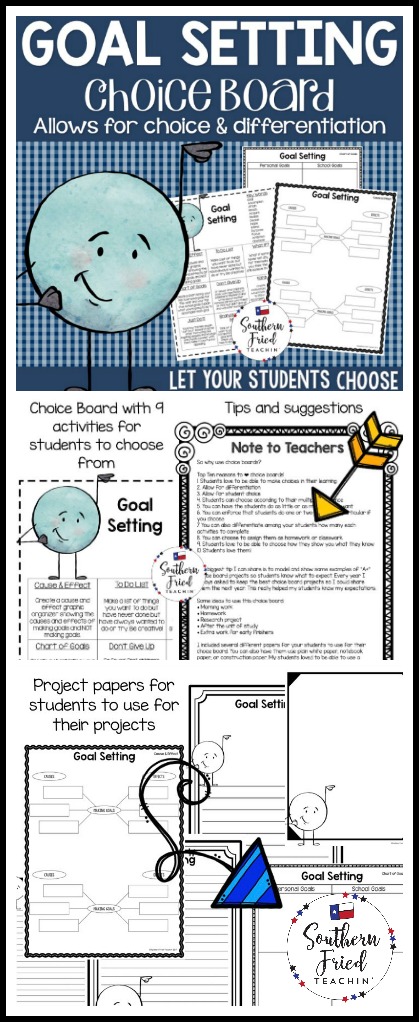 Oh and by the way I have a bit of news to share…my husband and I moved to South Korea almost three months ago! That's why I've been out of the loop and haven't posted. He is in the Army, and we got stationed here. For those of you who haven't followed me in the past and know my story I actually taught English to blind children in South Korea three/four years ago. I absolutely loved living in Korea and missed it terribly. So when we moved here I was ecstatic. Literally giddy.
Another bit of big news is that we adopted a dog! Meet our sweet, loving, sometimes destructive Goldie!
One last piece of big news…my husband are praying to expand our family through adoption! We would love you to join us in praying that God leads, guides, and directs us in this journey. If you please keep your ears and eyes open for someone who is pregnant and looking for adoption for their baby. Thank you! We are super excited to see where God leads us!
SaveSave
SaveSave
SaveSave
SaveSave
SaveSaveSaveSave
SaveSave
SaveSave
SaveSave
SaveSave
SaveSave
SaveSave
SaveSave
SaveSave