"Hey kids, it's time to practice our new vocabulary words." Can you hear the moans and groans?Practicing vocabulary is boring (according to kids) but when you add in dice, it becomes a game!
I call it Roll a Word!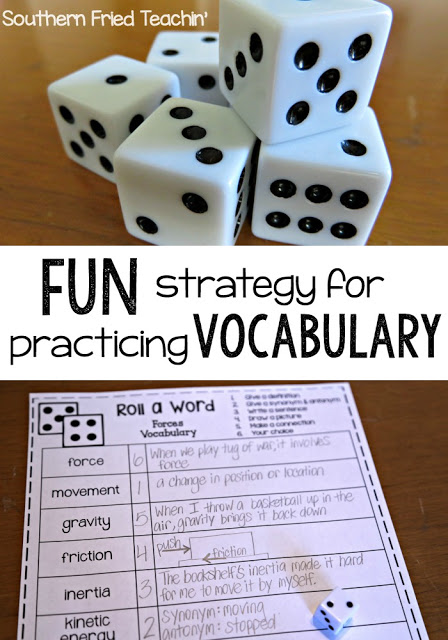 It's easy peasy to implement!
For each vocabulary students roll a die. The number they land on tells them the activity to do.
1. Give a definition
2. Give a synonym & antonym
3. Write a sentence
4. Draw a picture
5. Make a connection
6. Your choice (they get to choose one of the above to do)
I have created several Roll a Word sheets for science vocabulary, including:
~ Food webs
~ Forces
~ Light
~ Metamorphosis
~ Properties of water
~ Science investigations
~ Tables, charts & graphs
~ Traits and behaviors
~ Weather and climate
Click HERE to see them. I'm working on more!
What's great about this simple and easy strategy is that you can do it with any vocabulary word and in any subject!