Well. You might be wondering where I've been.
I've been trying to fit in all my last adventures, shopping trips, hanging out with friends, etc in my last weeks in Korea. And also packing up boxes to ship home. And getting things ready in my apartment to give away. And teaching summer camp during the day. And making the last of the phonics readers for my co-teacher. Yeah, busy busy beaver is a great description of me lately.
This weekend I had my final big Korean adventure. I went to the DMZ where North Korea meets South Korea. I will be posting pictures later.
I did want to let you know that I will be having a BIG sale in my TpT store on August 4th and 5th. So if you're anything like me, you want to put all your wish list goodies into your cart. And at 28% off you can't beat it!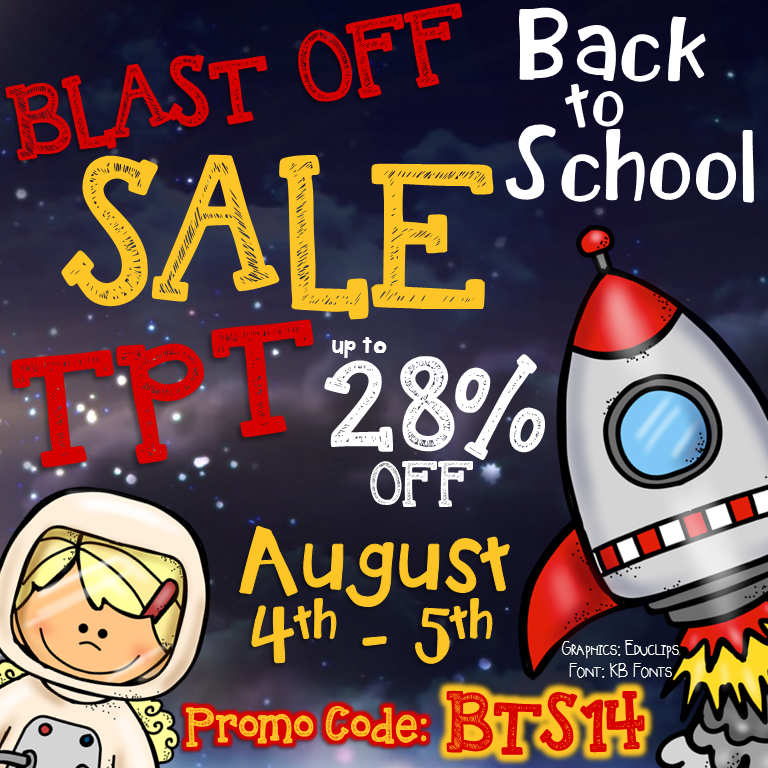 Be sure to enter in the Promo Code to get your full 28% off!
I have just added a couple of new items to my store and wanted to share them with you.
Vocabulary Choice Boards – One of my followers had requested these, and I enjoyed making them. They can be used with any subject!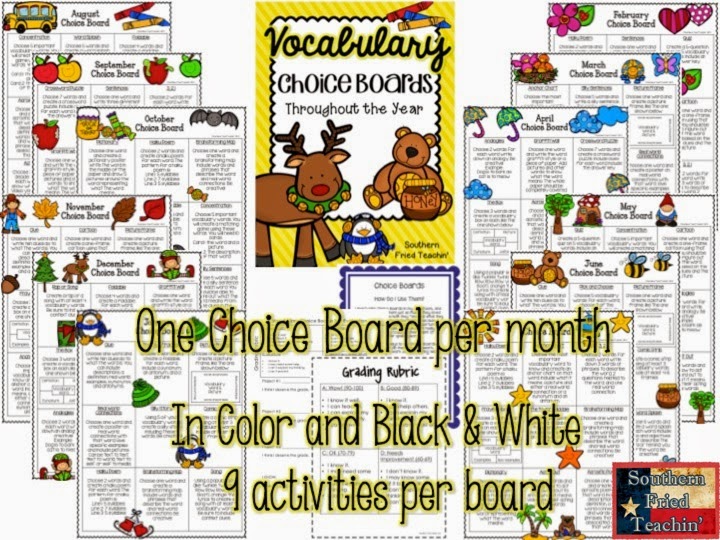 I also finished ALL of my Science Scoots and put them into 4 different bundles. I tried putting them into one big bundle, but it was too big. I am in the process right now of uploading them to my TpT store.
Hope you're filling up your cart like I am!