Howdy! I'm from the great state of Texas, you know…the state where everything is bigger. This is true, believe it or not!
I got my undergraduate degree in Psychology from Texas A&M University. Gig 'em! I then got my Masters degree in Education from the University of Texas at Arlington.
I have 17 years experience in the classroom, with 16 years in Texas and 1 year in Korea. I taught English to visually impaired and blind children with disabilities. It was an absolutely amazing experience. I miss Korea every day.
For my years in Texas, I have taught 2nd through 6th grades. I love teaching, and I love the relationships formed with my students. I keep in contact with many of them, including students from my earliest years. They are now married with children. NOOO!
Thanks for visiting my blog and reading a little bit about me!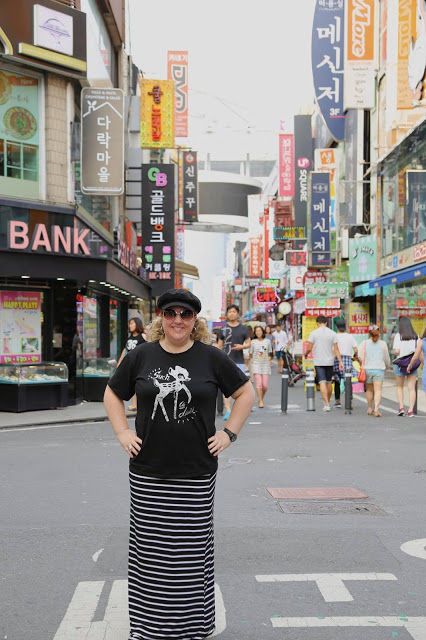 Here I am in Korea in my most favorite spot.